Consultancy Services - Fiber Backbone Infrastructure for Northern Emirates
KEY FACTS
Services:
Design
Supervision
Location:
Dubai
Country:
United Arab Emirates
Client:
Du-Emirates Integrated Telecommunication
Completion Date:
April 2013
Characteristics:
• 480 km of Fiber Optic Infrastructures
GALLERY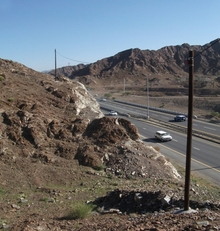 This assignment included design and supervision of about 480 km of Fiber Optic Infrastructures of for EITC (DU) who is intending to extend the Fiber Backbone Infrastructure to all the Northern Emirates in the territory of Sharjah, Ajman, Umm Al Qwain and Ras Al Khaimah Emirates.
The Backbone then shall be linked to the cities through the GSM hubs to provide connectivity to the cities.
The Backbone route shall generally follow the main arterial roads linking the various Emirates.
The Metro links shall be connected to the GSM sites forming rings.
The Consultants scope shall include:
• Obtaining NOCs, Approvals etc. from the Local Authorities, Government Departments for implementing the project.
• Carry out preliminary and final design
• Develop micro tunneling system for road crossing
Type of services provided:
• Engineering Studies
• Detailed Surveys & Investigations (land use, topography, geotechnical, etc.)
• Preparation of Detailed Project Reports and Drawings (preliminary and final design and landscaping)
• Construction Supervision (as the "Engineer" in terms of FIDIC conditions) involving inter alia:
a) Inspections and measurements of works
b) Checking and certification of Contractors' works and preparation of bills for payment
c) Settlement of claims
d) Progress monitoring and quality control
e) Control during Defects Liability Period
• Contract Management
Advising Client on financial matters pertaining to the operation of contract agreement.