News
NEW AWARDING IN ITALY - ENI S.P.A.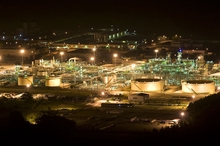 Italy (1 April 2017)
Italconsult has been awarded with for the Supervision and Supporting activities to ENI Southern District (DIME).
ITC is in charge for the Coordination, Planning and Management of site staff, Cost control, Commissioning,Health, Safety & Environmental Services.
SOW is the supervision for the realization of civil works, mechanical and electro-instrumental assembly of the new Well Areas and/or modification of the existing ones, laying of pipes/backbone links between Wells and Plants, activities and works at Plants, Construction Supervision and Environmental Settlement of vegetation of Well Areas Networks.