News
NEW AWARDING IN QATAR – QSTM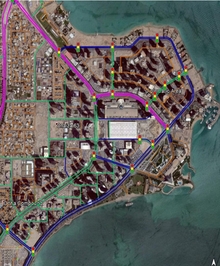 Qatar (1 March 2017)
Italconsult has been awarded with the contract for Qatar Strategic Transportation Model (QSTM), in the frame of the "Updating Transportation Master Plan for Qatar" by the Ministry of Transport and Communications.
The project will provide the update of all components of Qatar Strategic Transportation Model and the undertake of all necessary modeling works and scenarios. The study area includes the entire State of Qatar and shall be the core of updating the Transportation Master Plan.
Avez-vous déjà entendu parler de Lovegra ? Si ce n'est pas le cas, il est temps d'apprendre ce que ce médicament fait pour la santé. Vous vous sentirez à nouveau jeune !