News
CEO of Italconsult Prof. Antonio Bevilacqua releases an interview to ENR for the Report of 2015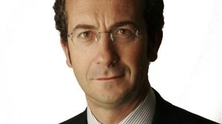 Rome, Italy (31 December 2015)
ITALCONSULT ranked 215 in the ENR Report 2015, and the CEO Prof. Antonio Bevilacqua, together with the CEO's of other leading companies of the industry, was invited to express his point of view on the current and future market conditions.
Here a part of the report in which Bevilacqua contributes to the debate on competition:

Competition has been getting more heated in the international market. "The market is evolving, and new companies from many countries are entering the international markets," says Antonio Bevilacqua, CEO of Italy's Italconsult. "If the clients do not start to be selective in the bid evaluation process by prioritizing quality over price, the companies with major expertise and know-how might go out of market." Many international designers are concerned about increasing pressure on costs by clients. Over the past two or three years, "there was a trend to more costdriven selection processes, which did not give the best overall outcome to clients' projects," says Mick Lynam, executive director of Ireland's PM Group. He says that, in some cases, PM stepped in after the lowest-cost provider was unable to deliver successfully. Poor execution by low-cost providers has many clients rethinking their procurement strategies, he says.
Europe's uneven market has intensified the pressure on some firms. Europe's economic problems have had a negative impact on SMEC's business by increasing the already fierce competition in non European markets from European consulting firms," says Andy Goodwin, CEO of Australia's SMEC. "This has reduced margins on projects and almost eroded profitability in certain regions."
Another worry is the preference for local competition. "International financial institution policy and the growing tendency to provide budget support to countries," rather than providing project-specific loans, is a concern, says Pedro A. Domingo, group director of corporate affairs for Spain's TYPSA Group. He says this policy by nongovernmental financing organizations, such as the World Bank, loosens control over investments, giving local agencies more opportunity to relax standards and favor local firms.
A local presence is a major advantage for international firms to stay competitive. "Long term, local relationships are critical in any market and none more so than in Asia," says Greg Lowe, CEO of New Zealand's Beca Group. "Being on the ground is also an important element in building trusted relationships."
Bevilacqua says "wide experience and familiarity with the physical, social and cultural context of the Middle East countries" is critical for success there. Italconsult has been working in the region since the 1960s and recently has opened a new office in Kuwait and plans to open another in Oman shortly. Local regulations also are affecting costs. "Perhaps the main concern might be the lack of flexibility, in some cases, from the public sector as well as an excess of red tape in the procurement, causing delays and inefficiencies that mean a longer and more expensive tendering process," says Manzanares of Ayesa.